Vaulted ceiling mural. 2011-2012
This project involved the design and painting of a feature mural for an apartment refit. The brief for this work was to create a vaulted oil painting referencing 'old english styling' and 'Italian portico painting'. The visual content was to be themed on the families history, places they had been and from stories relating to events of importance.
The painting itself was painted mostly on the ground onto pre fabricated panels, constructed using machine cut plywood and MDF hardboard. The total length of the space was approximately 9m making up two separate arcs. The panels were divided into four interlocking parts for the main section with a fifth panel for the adjoining arc. They were then lit by a row of LED lighting set into handmade French Oak surrounds.
All images are Oil on board, 2011-2012.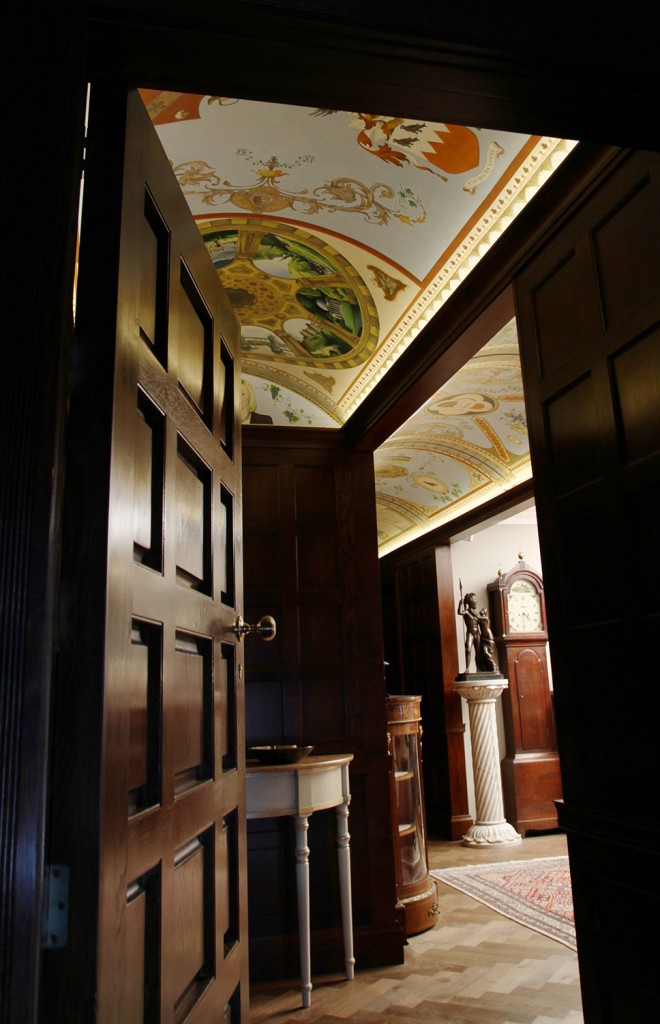 'Looking through the front door'.
'View of both sections'.
'Main section'.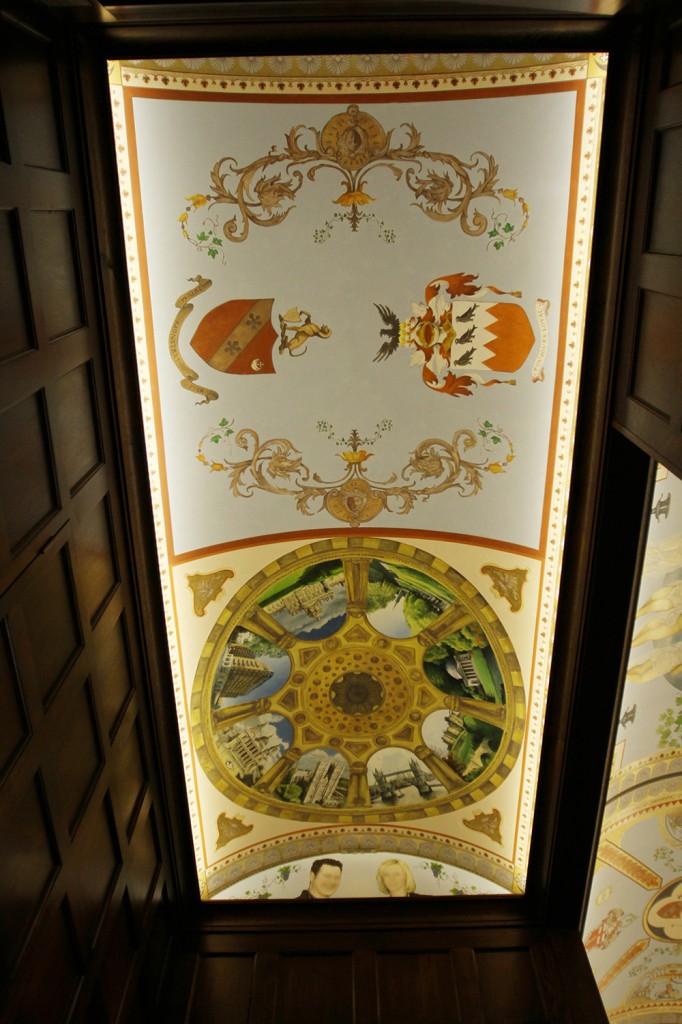 'Entrance panel'.
'Panel 1, the figures'.
'Panel 2, the centre'.
'Panel 3'.
'Panel 4, Eiffel end'.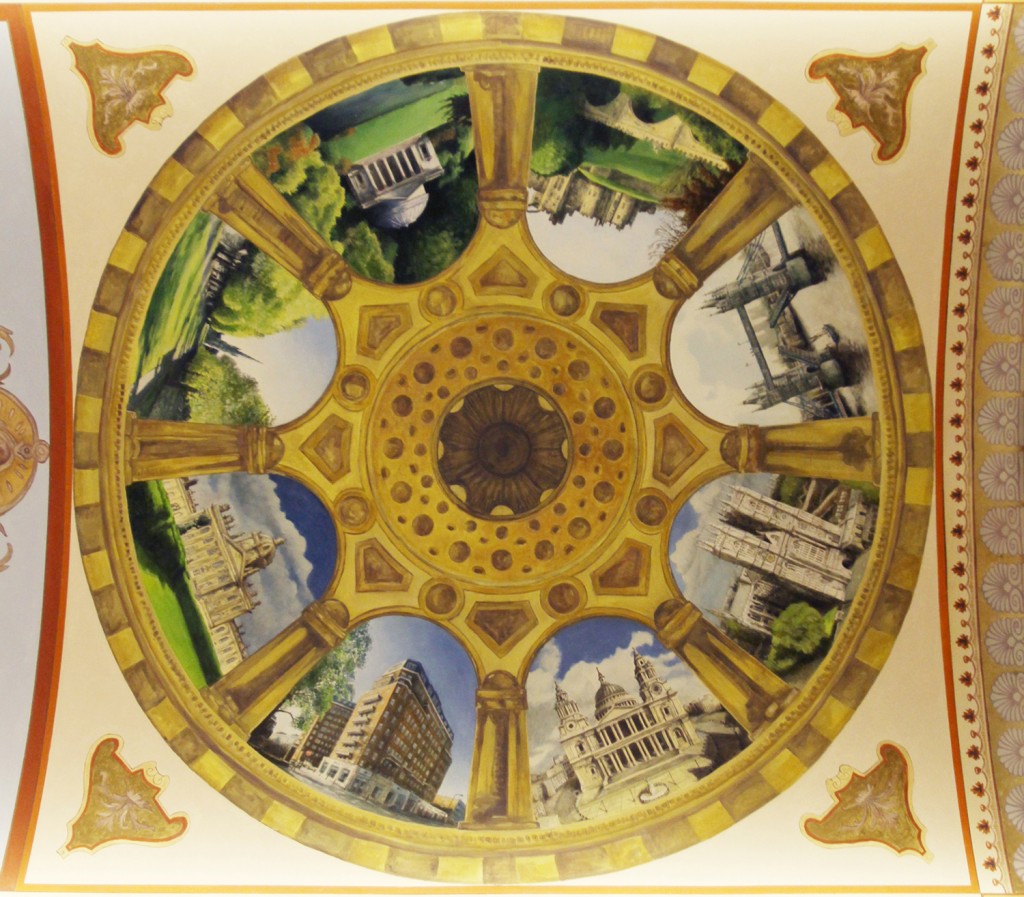 'Entrance panel detail, the dome'.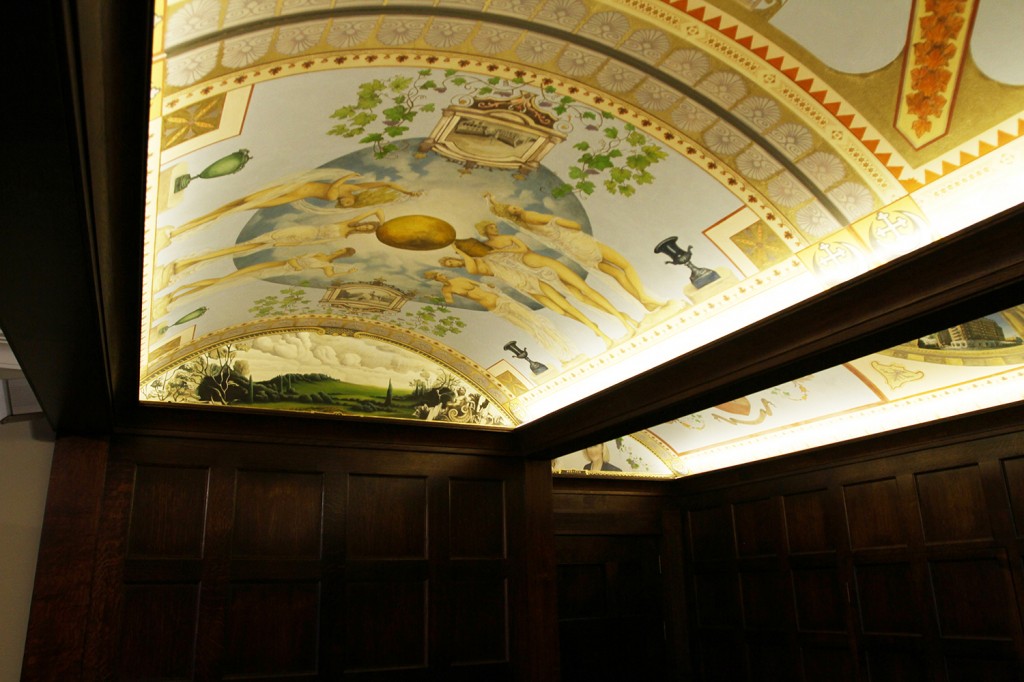 'View out toward the door'.